What is Becoming Thin, Healthy & Happy
It's about changing at the core, breaking bad food habits for life. It's about choice and taking responsibility for your happiness. Join me and I will share with you all the lessons I learned working with obese women over the past 14 years.
Listen to Carlene explain this program to you:
New Start Every Monday Morning
Full Membership – Daily Access to Carlene
$99 per month with shared photos
$149 per month with no photo option
Group Only – No Access to Carlene
$39 per month with shared photos
$89 per month with no photo option
Are you sick and tired of starting diets then quitting before you hit goal or worse gaining the weight back months later?
Then join Carlene and work for inner change while dieting. If you want to take your diet all the way to goal and keep it off, you have to work on your core self when it comes to your relationship to food, exercise, your body and your psyche. We still work on finding peace within ourselves and building on success so making healthy choices becomes a given rather than a struggle.
Click to Join our Next Becoming Thin, Healthy & Happy Workshop
This is not a quick fix program. It is designed for sustainability with the diet of your choice so you get to goal and then keep the weight off.
In this program, you will work on long term motivation and success. For years, Carlene has watched women come to her for help to lose weight and then around their 3rd of 4th week, despite their success, they disappear. Or it's near the end of the 3rd month or early 4th month. They could have lost 50-70 lbs and the success isn't enough to overwrite their desire to eat foods that made and kept them heavy. They give up and disappear.
We tire of dieting. We hit dieting fatigue. To combat this, in the Thin, Healthy & Happy program, you will work with Carlene on building a diet you can sustain, of your choosing, while working on the underlying issues that allow you to sabotage your hard work. We will work on things like impulse eating, procrastination, emotional eating, and overcoming past pains and fears.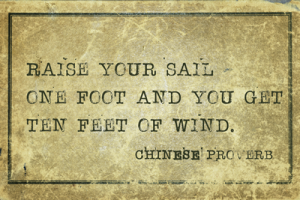 What You Get:
Monday thru Friday podcasts from Carlene
Monday thru Friday group work based on the podcast.
Private access to Carlene via email to work through issues too private to share with the group.
The first month you work with Carlene and other newbies on identifying what has stopped you from being successful on previous diets, identifying food habits that need to change, and work with Carlene on developing your perfect diet not just for weight loss but for life.
After the first month, you join the others who have stayed for future months and daily we work on subtle changes to up our well-being, work on bad food habits and learn what we need to do to succeed.
After being in this program for 6 months and participating regularly, if you have made big strides in your weight loss and well-being, if you have shown to be a true team member and others see you as a mentor and motivator, you will have the ability to apply for a mentor position and earn your place in this program on a monthly basis free of charge. There will only be one or two mentorships available at a time, so mentors chosen are based on who Carlene feels agrees with or enhances what we are doing here and works well with others.
There is so much more to losing weight, maintaining it, and living healthy than just food and exercise. They are the tools. We are the ones wielding those tools. We need to strengthen our thin brains to use those tools wisely and easily.
Requirements & A Deeper Understanding of this program:
You must be willing to work on our assignments when it comes to discovering food issues and upping well-being. 

This program offers a one-click On Plan accountability form. If you went off plan there is a comment box to let Carlene know what's going on.

You must be willing to regularly participate every Monday thru Friday as long as you're part of the program. If you have a vacation planned, or will be out of town during the first month, do not apply to this program. Carlene takes commitment seriously.

You must be willing to work on methods to alleviate stress and anxiety in your life. Carlene is not a therapist, so all work done is based on what she has done in her own life and has learned from others. There is no psychoanalyzing, no brainwashing or trying to get you to buy into some philosophy or spiritual awareness, self-help or health crazed movement. It's just about finding peace with your dieting and weight loss life and moving into a happier mindset full of positivity. No rainbow and roses, this is work.

You must be willing to stop any negative thoughts about yourself and even others and replace them with positive ones.

If you believe you don't have food issues or that you don't want to follow us with these inner core changes, then this is not the program for you.

Again, this is not Raw Food Boot Camp. You are welcome to do raw, but Carlene is more interested in you finding peace with food, your weight, your life.

All healthy diets are welcome except starvation, juice fasting, any fasting except the occasional religious fasting. All diets must have a minimum of 1000 calories a day. No living on protein shakes or smoothies. You are here to develop a non-dieting life. Do a diet you believe in for more than weight loss. If you learn to make healthy choices and are doing a diet you believe you can live on for life, you will have lifelong success.

This program is not about quick weight loss. You can do a fast weight loss diet, but you must be willing to work on everything else as well.

You must be willing to ask Carlene for help when you struggle. She does not judge. Everyone struggles with long term weight loss.

There are no challenges in this program. Carlene discovered that the competitiveness of challenges is detrimental to many more than it helps.

Weigh-ins are on Mondays and Thursdays. This program is not a competition. It is about finding peace with what you have to do to become healthy, thin and feel really good about who you are.

There is a 5 day AWOL (away without leave) policy. That means you need to connect with Carlene and the group each week. Group discussion participation at least three times a week is mandatory. If you can't seem to connect with others, email Carlene. Monday weigh ins are mandatory. Daily accountability on that simple easy form is mandatory. I hate that I have to put this rule in, but we tried it without it and people find that without it, it is too easy to mess up and disappear rather than being accountable and asking for help. Don't be that person. 

There is a very strict No Refund policy. 
Click to Join our Next Becoming Thin, Healthy & Happy Workshop
Signup for Our Newsletter
Stay up on our calendar of Free Workshops, new podcasts and articles by Carlene and all upcoming fee based programs and get an email with a 100% off coupon for your first time working with Carlene